The Oxford Exchange – Tampa's
Coolest Meeting Spot Among
Books and Breakfast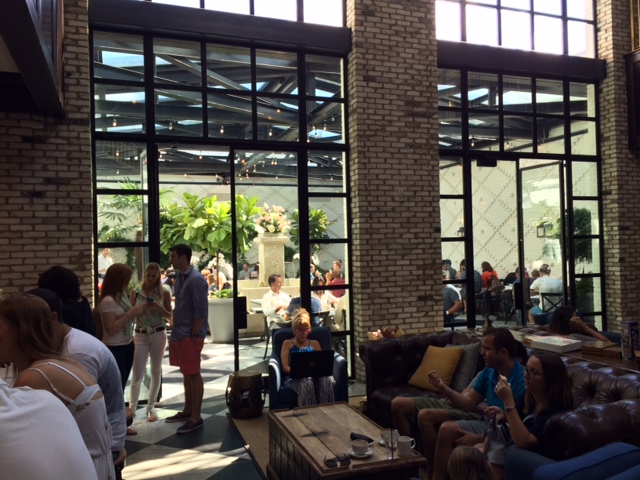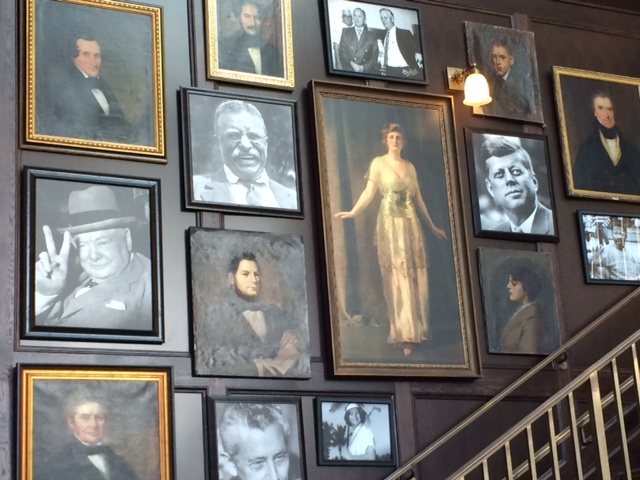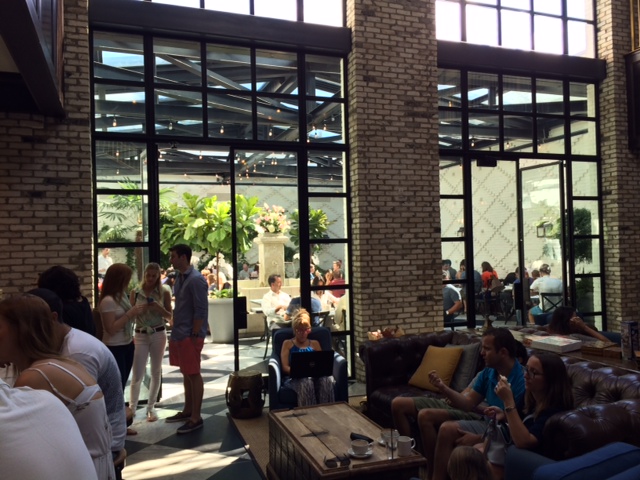 Some books truly cannot be judged by their cover but this one seems to take the initial impression and spread it across every page.  This dining concept has a natural connection to themes that are movements in today's food and workplace transitions.  The fact that they do not serve dinner and yet have incredible client loyalty tells you that they are moving through the hazardous waters that many other limited schedule (they are only open from 7:30 to 5:30 daily) eateries never survive.  Well beyond clever they are setting a tempo for a unique food-life culture in this part of the city.
The historic building that frames the OE was built in 1910 on Kennedy Boulevard.  It was originally a horse stable but with all the marble and mahogany trimmings, flickering gas lamps and a black-and-white checkered floors, the equestrians would have a hard time recognizing their stable much less finding a table at this point.  The wait can be significant if you do not plan ahead (we used Open Table).  Just outside of one of the airy dining rooms is an intimate bookstore which must take the strain out of any wait that patrons experience.  For our part, my friends and I saw our food arrive within a comfortable margin of when we ordered and the service was excellent.
So many cities are incorporating novel shared work-space offerings and this venture features the "Commerce Club" on their second floor which includes rentable office spaces with shared amenities.  This is a trend that will likely continue given the appreciation of communal office living.  There are other twists including your check arriving at the table tucked into the spine of a leather bound novel.  We think you will find this eatery stylish and practical for business lunches and impressive meetings.  One of my friends shared that he conducts job interviews in the dining room and that struck me as a creative way to make a unique impression.  Whatever your context, you should try The Oxford Exchange during your next trip to Tampa.
Oxford Exchange
420 W Kennedy Blvd., Tampa
(813) 253-0222, oxfordexchange.com