Snapshots From
San Francisco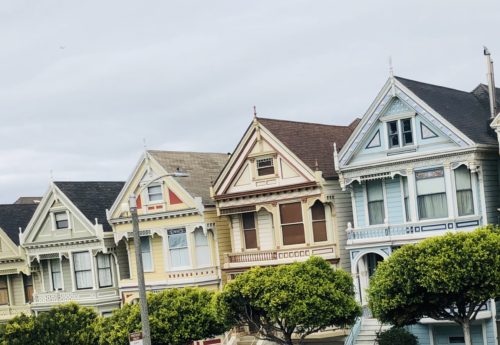 The Parnassus team is embracing our time spent at the JP Morgan conference thus far and staying true to our students of the game approach through listening and learning. Evident to all of us is the fact that healthcare is continuing to evolve and the velocity seems to be increasing.
A topic of conversation already crossing our tables is digital health solutions. Specifically, how non traditional players are becoming involved. Amazon is making waves in healthcare already this year through digital health. Providing easier access to the patients and fewer associated costs. Stated by Forbes, digital health is one of the top 8 health predictions of 2019 with an expected increase of 30%.
1. New utilization of wearables could enable some unique value across multiple segments of care. The wearable devices track vital signs, location, and fitness data.  There is significant value to the individual user and to the overall knowledge about variations that are exhibited by different people in normative environments. Whether you subscribe to the notion that Alexa should be equipped with care algorithms  or find this alarmingly invasive, there are new ways that home environments will become platforms for diagnosis and treatment that create a better long term outlook. The hope is to increase value of patient monitoring and prevention.
2. Artificial intelligence as a method for physicians to evaluate their own practice patterns and use the technology as a tool for improved practice is an exciting new wrinkle on promising technology.  The accountability that it can offer will allow physicians to take two steps forward as they clarify their own decision making and recommendations and streamline diagnosis based on advanced pattern recognition.
3, The opioid crisis provides strong motivation for change in 2019.  The affect of legislation, market investments and alternative pain management research are all coming to bear in a way that entirely new solutions will likely come to the surface.  Ideal provider structures could be a few years away but the proven methods of addressing other chronic care issue will provide the needed primer.
JPM will continue to lend itself to sideline meetings that orbit center court.  We are grateful for the time and attention that leaders put into making all of their interactions a priority amidst the critical factors at the start of the new year.  We are also grateful  for the investments that fuel it all and will be walking away from this years JP Morgan meeting ready to roll up our sleeves and do the hard work required to get the best leaders in the right places to move care forward.
(written by Riley Beddingfield – Chief of Staff)