Jitin Asnaani: CommonWell
Health Alliance, Executive
Director
Career Planning, Leadership Stories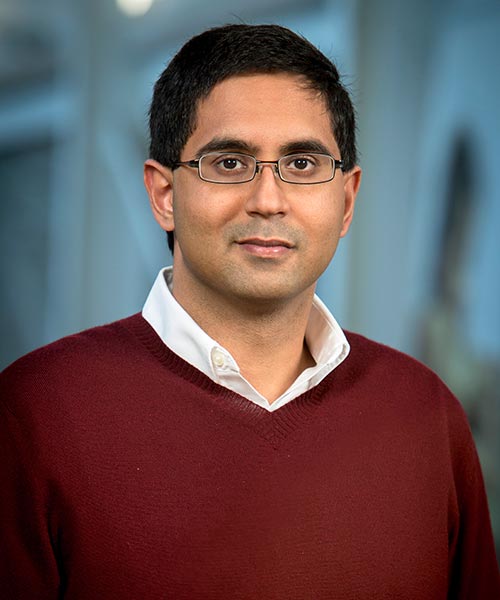 We met Jitin when we partnered with the CommonWell Health Alliance and all of its members in their strategic planning process for finding the best Executive Director for their organization.
Jitin Asnaani is a visionary with an amazing opportunity to change and save lives.  From his early roles as a leader at the Office of The National Coordinator of Health IT to his current role as the Executive Director of The CommonWell Health Alliance, Jitin has remained at the axis point of health information expansion.
Here at The Parnassus Group we are constantly given the opportunity to meet and work with exceptional individuals across the healthcare spectrum. Knowing these leaders is only part of the equation.  Opening their stories to the largest audiences of fellow change makers is where the best things happen. Jitin's vision is an important one to understand.
We met Jitin when we partnered with the CommonWell Health Alliance and all of its members in their strategic planning process for finding the best Executive Director for their organization.  The mission of the Alliance is to simplify the socialization of critical medical information so that physicians and patients can truly work without borders.  It's an enormous endeavor with substantially high stakes. The interoperability puzzle they're working to solve is as complicated as it is important.  Here are our notes from a recent conversation with Jitin about the work of the Alliance:
Parnassus: When did you become a part of the CommonWell team and what are some key thoughts around the timing of joining full time as the Executive Director?
Jitin: I've been involved with the Alliance from the ground up, which gives me the unique ability to continue to evolve with the right end in mind. Through the work of The Parnassus Group, I joined the Alliance full-time a year and a half ago and that was about two and a half years after it originally formed. Because the Alliance had developed without a central personality to act as the pivot point, the members really had to learn to work with each other to get things done.  Important alliances were formed amidst companies that often times were seen as competitors in the marketplace. The mutuality and activist spirit that developed was essential because it's still the fundamental premise of the culture today.
Parnassus: Expound on the importance of the members building that culture.
Jitin: During those two years this Alliance was driven by members working with other members. So the culture of working together to identify and solve the challenges ahead of us, not deferring to a single person or an outside entity to solve the problems, allows us to move at a much faster speed than an organization that has one central figure or bottleneck where all the decision making has to go through. That's the beauty of the Alliance and it also enables us to bring in new members and make them feel a part of the team even at the scale that we're doing it today. The fact that the other members know what this means, know what the culture is and help to build it, that is what has allowed us to expand and bring people on board in the most positive ways.
Parnassus: How many members does the Alliance currently support?
Jitin: When I joined we were about to announce some new members, which would have brought us to 25. Right now we are over 50 and by the end of the year we might be north of 60 or even 70. We have doubled in the time I've been here.
Parnassus: What are the biggest challenges in the mission to achieve a certain level of interoperability?
Jitin: In general, there are four types of adversaries.
The Alliance was formed as a subset of the healthcare information technology vendor community and many in the broader vendor community are still learning about it.  The natural dimensions of formation in the earliest days meant that some important voices felt that they were not involved and even felt like they were deliberately excluded.

There was no neutral party that could speak on behalf of the Alliance

and demonstrate the genuine sense of mission and spirit of inclusion

 so we had some EHR vendors who were not part of the Alliance. But just around the time I joined CommonWell, Meditech and eClinicalWorks, two large EHR vendors, joined the Alliance. They're advocates and they're going to be increasing our network. They're important in our community of vendors and are going to drive a lot of the future growth for the Alliance.
Health Information Exchanges feeling like direct competition to the Alliance — Another flip-side of our coin is we are building the type of services that enable data to flow with the patient wherever they go for care. There are some other organizations which were expressly built for that purpose in their communities so state health information exchanges for example, or municipal health information exchanges looked at us as competitors. We were formed by EHR vendors and EHRs and HIEs historically had complicated relationships. So they really thought we were out there to put them out of business. We began the effort of extending the olive branch to them and helping them understand what we're trying to do. We are focusing on a specific problem, not on a point of view of what should happen to their organization and that has enabled them to become more positive.
Federal Agencies — They were neutral in the alliance, but they didn't feel like they were included because this is a private sector driven initiative. They were right, but it was never meant to be exclusive so now we've built very strong relationships with them. The Social Security Administration is actually a member of the Alliance and the Department of Defense has said they intend to become members. We've clearly gone beyond being a private sector organization.
Other Interoperability Associations — There are a few others who are trying to tackle different issues in the grand scheme of things that you'd want to do to enable data to flow. Other organizations help large health systems communicate with each other and some help providers send secure messages to each other. They all have an important role to play in the industry and we've been much better over the last year about being inclusive. In fact three of those organizations have joined the Alliance. They've joined us and we've joined them, ensuring solidarity and the fact that we are building things that compliment one another.
Parnassus: There are so many moving parts in this business and it's such a large task. What makes this mission such a passion for you personally?
Jitin: We're trying to enable better health for people around the United States. The healthcare IT industry has been trying to solve this problem for roughly 32 years and has not made nearly as much progress as they should have. On the other hand, other industries have spun off and solved sometimes bigger problems in the same course of time. 32 years ago there was no internet and now we have immense successes like Google and various other solutions. People are solving really interesting problems and healthcare needs to borrow from the outside world. We can't be so inward facing and you have to solve things in a way that brings together technology and business, but you have to keep your eyes open to innovation that's going on outside this industry so you can bring new thinking and refinement into healthcare. Being able to bring all these things together is very energizing.
Parnassus: What are some of the Alliance's key accomplishments in the last couple years?
Jitin: We've more than doubled our membership and have included some very substantial organizations. We have five imaging vendors who are now members and they cover most of the imaging space. We added eClinicalWorks, which is 10 percent of the ambulatory market. The Alliance had other members of various sorts and sizes join us so that's been extremely fulfilling that we've had the opportunity to bring in players like that.
Parnassus: How does the current deficiency of interoperability affect patients day-to-day?
Jitin: It's actually a frustrating experience today because if you have a serious illness and need to see multiple doctors, every time you switch care settings, it's like they've never met you before. They don't have any information about you. What we're enabling for those organizations is to have information that allows them to take better care of the patient. We're working to create a more fulfilling experience and safe experience because they actually have the data that might influence how a patient is cared for.
We actually keep track of linkages in patient records to see how many of those links are between organizations and HIT vendors. Somewhere between a fifth and a third of all our linkages are between HIT vendors. So a patient is going from one clinical facility to another powered by a different HIT vendor and their data is following them as they move. Sometimes it's not immediately visible to patients. Again they've been expecting that this is what life would be like and you may not even realize that now life is becoming the way you expect it to, which is to have your doctor know something about you.
Parnassus: What are some key initiatives moving forward in the next 2-3 years?
Jitin: First and foremost, the CommonWell Health Alliance has always been about data following the patient wherever they go, including being available to the patients themselves. This year I see us getting to a place where patients can access their own data and that will continue to scale over the next four years. We do this with tremendous amounts of sensitivity and security, but the beauty is that in so doing we're creating a national asset, a national patient identifier for healthcare. That's the biggest initiative and goal, to take our national patient identifier and enable that for the greater healthcare causes across the landscape.
Secondly, patients go everywhere and we have 12 different care settings in the Alliance alone. With the numerous types of settings where patients and consumers go for care, one of my goals over the next 3-4 years is that we really are across the care continuum. Anywhere you go where you expect someone to take care of you they should be able to get the data to take care of you at that moment
Third, just the breadth of the network, meaning how many locations are live. Like I said we're 4,500 now and in the next 3-4 years I'm relatively certain we'll be north of 25,000 sites and in the meantime we're looking for utilization of our service by providers so people use our services to better take care of their patients.

---
We are amazed at the work of leaders like Jitin Asnaani and are committed to advancing health globally by finding the best leaders for the most important initiatives like CommonWell Health Alliance.