Birmingham Unites Around
Healthcare and Food – CareHealth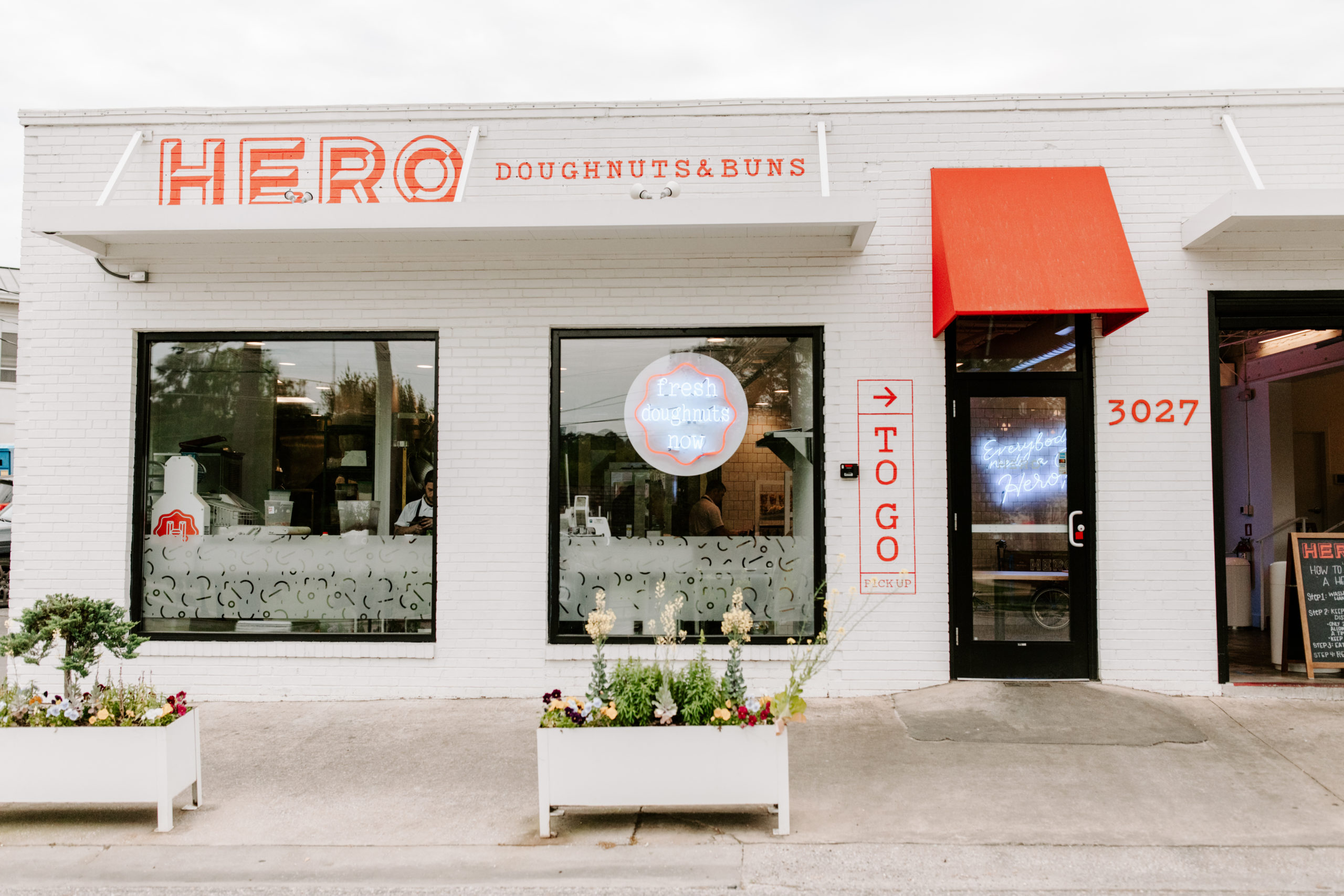 On a global scale the last several weeks have been nuts. There's not a lot of other ways to put it. The world is rarely united under one common theme for this long except for something like the Olympics. It's under terrible circumstances that everyone is experiencing the same thing, but if there is a silver lining through it all it's been watching people on a local level band together. Here in Birmingham it's been especially cool to see two of her most well-known industries, healthcare and food, come together.
When the crisis hit the Magic City,  John Lankford saw a unique opening for good. John is the President and Founder of a Birmingham-based executive search firm that's specifically focused on healthcare. He's also the founder of a non-profit in town called Urban Avenues that seeks to bring together different parts of the community through a number of different initiatives.
On a national scale our healthcare professionals and the restaurant industry have been two of the most affected groups of people. That's no different in Birmingham where food innovation is the trademark of the city (home to Food and Wine Magazine, Cooking Light, and two 2019 James Beard Award winners). Urban Avenues made quick work of connecting the dots to create a new venture called CareHealth.  Donors are able to provide tax deductible funding  through the nonprofit and 100% of the money goes to buy food from 26 of the cities locally owned restaurants and deliver it to health care teams for free.  Through the end of April, 3,645 individually portioned meals had been delivered to 63 hospital departments in the Greater Birmingham area through over $58,000 in donations.
We were able to speak with Landon Parris, an RN ECMO Specialist at UAB, who has been on the front lines over the last several weeks. Landon, like all of us, watched Covid19 spread around the world and wondered what it meant for Birmingham. He said the first couple of weeks they were just waiting for the surge and  then encountered a weekend where he was on the clock for 48 hours and worked for 40 of them transporting Covid19 patients.
"It was trip after trip after trip and my partner and I had been awake and on the clock solely  transporting Covid19 patients for around 25 hours with no rest. We were able to get a few hours of sleep and when we woke up and it was still patient after patient who needed to come to UAB because of the virus. We'd heard so much from the news and wondered 'is it going to be bad or is it not going to be bad?' Seeing all those patients flood in and seeing people who were so sick put things in a different perspective for me."
It's hard to fully understand what that's like unless you're actually on the frontlines and seeing the faces of these patients or you have family members that are doctors or nurses on the front lines. That's where Birmingham through CareHealth was able to step up in some meaningful ways to provide some sort of respite through food to lighten the burden for our healthcare teams.
"I think it's been really cool to see the community pull together resources to do what they can to help out. It's been incredible to see the impact from the inside and we're really appreciative."
The work CareHealth is doing wouldn't be possible without the restaurants in the community and their willingness to jump in. Local establishment Hero Doughnuts, which is becoming a household name in Birmingham, was an early advocate for CareHealth. Cofounder Jason Wallace noted how the genesis of their name connects to the broader community.
"When we developed our name and how we tell our story it's always been about the people who are our customers and how they are our heroes. When you think about the frontline healthcare teams, those are heroes and our vision was always to tell the story of heroes in our community, which naturally lends itself to doctors, nurses, ambulatory responders  and technologists even without a crisis. Those are stories definitely worth telling,"
Covid19 certainly presents countless complications for the restaurant industry and Jason and his team were faced with questions around how to keep their staff employed, what the ensuing weeks would look like on the whole and how could they make an impact on the community amidst it all.
"Our priority was to make sure we were taking care of our team and community first.  Joining the mission of CareHealth was a no brainer for us.  They had figured out a way to support restaurants and healthcare teams with generosity that anyone in our community could offer without any fear of physical exposure."
It has been encouraging to see this city's many responses to this pandemic result in positive outcomes. CareHealth is just one of the ways Birmingham has come together over the last several weeks. And while the pace and cadence of normal life is what we're all eagerly anticipating we think Jason put it best when he said, "Birmingham supports its own." We couldn't agree more and we hope to carry what we've learned through a global pandemic into the future as it relates to caring and looking out for one another.